This post may contain affiliate links, which means I earn a small commission if you purchase something I recommend- at no additional cost to you! As an Amazon Associate I earn from qualifying purchases. Thank you for supporting this blog! Full disclosure 

here

.
Mother's Day is almost here!  If you're looking for practical gift ideas for mom that she'll actually use, I've got you covered!
If you haven't found the perfect gift ideas for mom, don't stress!  I have some super unique and creative gift ideas for mom (or YOU).
Practical Gift Ideas for Moms
The Gift of "Mom Style"
I used to be stylish at one point or another.  Alas, I pretty much gave up after 3 babies.
The effort it takes to look cute…the post baby body…and forget about jewelry!  Looking stylish just wasn't practical anymore.
I basically decreased my wardrobe to 3 pairs of yoga pants and a couple baggy tee shirts.  So cute.
I came across the ultimate guide to mom style this weekend on Facebook!  I am using Corina's products to clean out my closet, and I even realized that I actually have some cute stuff hidden in all the clutter.

The best part of this mama gift idea?  It's free!  Oh yes!  You can grab her printable bundle of Capsule Checklists, Outfit Planners, Style Guides, Shopping Lists, and Wardrobe Worksheets for totally free right here.
Upgrade to the Year Round Outfit Guide, or the 12 Month Outfits Calendar Printable, and give the gift of effortless style!
Living Well Planner for Moms
This planner is everything mom needs to stay completely organized and focus on the things that will help you achieve your big goals.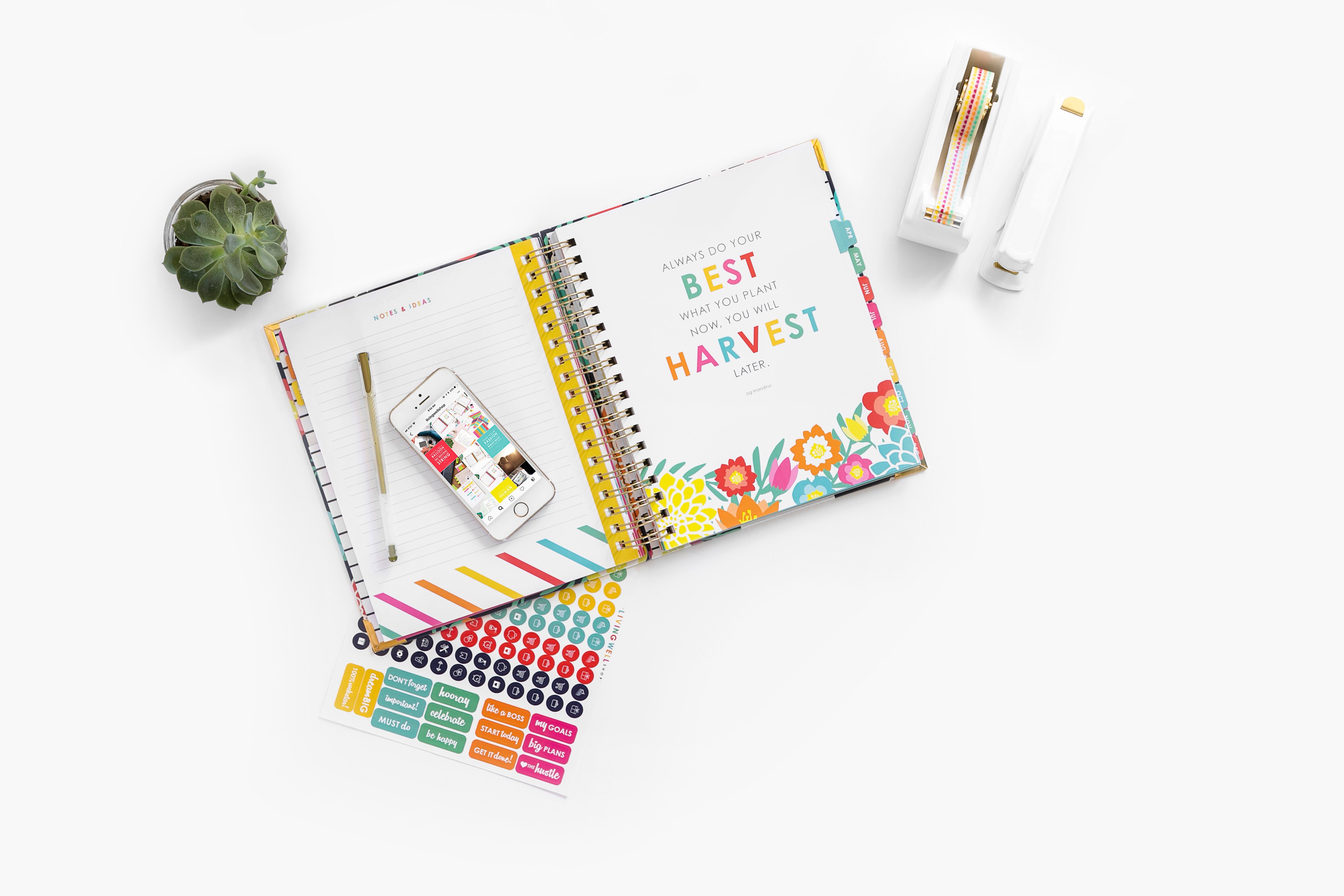 Perfect for the overwhelmed mom or the plan ahead mom!
Grab the Living Well Planner here.
Related Post:  Best Planners for Moms
Amazon Prime Membership
Give the gift of free 2 day shipping, instant streaming of thousands of movies and access to over a million songs and hundreds of playlists.
Learn how to give Amazon Prime as a gift!  The perfect, USEFUL gift for mom this year!
I've rounded up a few more fun items on Amazon for you to peruse.  Bonus:  They can be shipped to you (or straight to mom) by the end of the week!
The absolute perfect gift, for every mom that's ever forgot her coffee in the microwave, after heating it up 25 times.  Guilty over here!
For the "Mom-Tog":  This fun and quirky coffee tumbler is perfect for your favorite mama-razzi.
For the New Mom:  I've said it once, and I'll say it again.  Back pack style diaper bags are my favorite, because they allow you to be "mostly" hands free.  This perfect back pack diaper bag is so cute and the perfect gift for the new mom in your life.
For the "Hostess with the most-est" Mom:  How cute are these strawberry cups for summer entertaining?
For the Sentimental Mom:  I would absolutely love getting something like this from my kiddos.  They also have a dad version, which I'm definitely scooping up for Father's Day!  Perfect for the people that have everything, and you just can't think of what to get!
For the Fun Mom:  What is my obsession with all things watermelon?  This super chill cooler bag would be perfect for the mom on the go.  Picnics or poolside, it's the perfect summer essential!
For the Fit Mom:  What mom doesn't like to "leave a little sparkle wherever she goes"?  Even at the gym.  This water bottle is perfect for your fitness lovin' mom.
For the Trendy Mom:  I think everything with a cactus on it is pretty much amazing right now, and this ring is no exception.
For the exhausted EVERY Mom:  These amazing bath bombs would be good for any mama's wish list.  Who doesn't need a nice relaxing soak in the tub?  Or if you're feeling "pinterest-ty", you could make your own bath bombs.  Noah and I did this DIY Bath Bomb recipe as a fun afternoon project, and gave them as gifts.
Related:  Easy Essential Oil DIY Projects
I hope I've given you some fun gift inspiration, and that all the Moms out there have a blessed Mother's Day with their people….and maybe get a nap!
More gift guides for you:
Subscription Boxes that Make Cool Gifts
Best Board Games for 3 to 5 Year Olds
Gift Ideas for 5 Year Old Boys
Let me know what you're hoping for this year, in the comments!  For more gift ideas, check out my Amazon Influencer Shop, and don't forget to follow on Instagram and Facebook for updates!


Isn't it the best?! I love the sentimental gifts the most! ❤️

Crystal @ Hello Creative Family

Look at Noah's sweet little face! It looks like he had so much fun making the bath bombs! Thank you so much for trying my "recipe" and for sharing it with your readers. 🙂

It was SO much fun! Thank you!!

Not gonna lie, I kinda want that watermelon bag myself, lol. Guys need something to keep their drinks cold too, right?

Lol! No judgement here! Watermelon coolers are for everyone!

I love your blog.. very nice colors & theme. Did you make this website yourself or did you hire someone to do it for you? Plz respond as I'm looking to create my own blog and would like to find out where u got this from. thanks|

Hi Tinisha! I use wordpress and designed it myself. I use one of the free wordpress themes…I can't remember which one! Thank you for the compliment! I have a few posts about starting a blog that you can check out. Just search blogging on my home page. Thanks!
I'm a wife, mom of three, doctor, and blogger! In 2018, I decided to turn my mom blog, into a personal finance blog so others could follow along on our journey to pay off over HALF a MILLION dollars in student loan and practice start up debt. I hope you enjoy following along, and maybe even find some inspiration along the way.