This post may contain affiliate links, which means I earn a small commission if you purchase something I recommend- at no additional cost to you! As an Amazon Associate I earn from qualifying purchases. Thank you for supporting this blog! Full disclosure 

here

.
If you love Paula Deen recipes, then bring the south to your mouth with this copycat Paula Deen Savannah southern hot crab dip cajun style recipe. Everyone will be raving about this appetizer and you'll be the life of the party!
CLICK HERE FOR RECIPE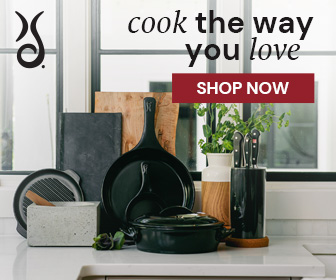 If you like this Paula Deen's Savannah Southern Hot Crab Dip, these check out these other Paula Deen recipes!

South of the Border Chicken
This Mexican chicken casserole is a hearty southern dish made with chicken, tomato, cheese and tortillas.

Grilled Cheese and Bacon Jalapeño Poppers
These cheese-stuffed, bacon-wrapped poppers are grilled, not battered and deep-fried.

Gluten Free Ham Quiche
This ham quiche has a hash brown crust. It also has cheddar and mozzarella along with scallions to boost its flavor. Enjoy this quiche for brunch or breakfast anytime.

Southern Baked Beans
A hearty bean side dish with bacon. You can't have real southern baked beans without bacon y'all!

Cheeseburger Pizza
No bun required! This easy cheeseburger pizza recipe from Paula Deen is perfect for kid-friendly family suppers. Ingredients include refrigerated pizza dough, lean ground beef and shredded mozzarella.

Heirloom Tomato Pie
Paula Deen's Heirloom Tomato Pie recipe is a wonderful summer recipe that hightlights fresh tomatoes in a great tomato pie.

Zucchini and Red Onion Sauté
Add a little tomato sauce to this veggie sauté for a flavorful side or main dish!

Truffle Pie
A cool and creamy chocolate dessert that's easy to make!

Scallop Burger Sliders with a Cilantro-Lime Mayo
These mini burgers are perfect for entertaining.

Squash and Zucchini Cakes
This easy parmesan, squash and zucchini cake recipe from Paula Deen is a vegetarian side perfect for family supper.

Mini Cheeseburger Puffs
These little cheeseburgers wrapped in flaky puff pastry are a great appetizer or snack.

Chocolate-Cherry Chiffon Pie
Chocolate-Cherry Chiffon Pie is a super quick dessert that is sure to please!

If you have a favorite Paula Deen recipe be sure to share it in the comments!
I'm a wife, mom of three, doctor, and blogger! In 2018, I decided to turn my mom blog, into a personal finance blog so others could follow along on our journey to pay off over HALF a MILLION dollars in student loan and practice start up debt. I hope you enjoy following along, and maybe even find some inspiration along the way.